Are You Spending Too Much Time Searching
For Good Domains?
Let Automated Software Do The Analysis For You!
"Within The First 20 Minutes
I Pushed One Button
And Three PR4 Domains
Were Mine For Peanuts!"
This Software Will Get Aged,
High REAL PageRank, Multiple Backlink
And Social Authority Domains, For you
… Without Spending Endless Evenings And Holidays
Sitting In Front Of Your Computer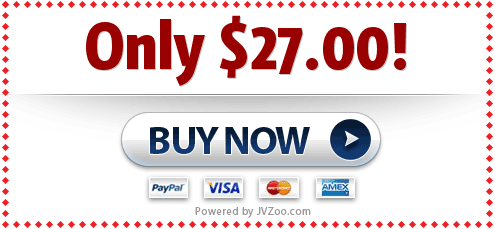 No Paypal? CLICK HERE To Pay via Credit Card
Find only Aged, Linked Domains
Let the software do all the research and analysis for you!
Never miss a single high PR, aged, premium domain ever again
Reveal exact domain age, fake PR, full backlink profile and social signals (Facebook, Twitter, Google+) at a click of a button
Choose to use the desktop software or the fully hosted version of your domain research tool (on any device!)
Dear domain hunter,
Before You read another word on this page…

*All testimonials are from real people and customers of the software. Individual
experiences will always vary from person to person. We make the software available for
you to use as you see fit
So let's ask…
Are you looking to buy old domains with high PageRank, recently expired domains or aged domains?
If you find one that has tons of backlinks and social signals, a real, high PR and is a couple of years old… You know it's time to break out the champagne, because it's a…
JACKPOT!
Sounds pretty easy, right?
It's NOT.
You know it and I know it.
Wouldn't you agree that…
Going through sometimes pages and pages of domains to find something decent
Checking for fake PR
Checking the domain age
Digging for backlinks
Looking up social signals
Sitting in front of a computer waiting for an auction to end to make sure no one outbids you
… doing everything else it takes to find expired domains instead of a dud …
All of this is WORSE than
Watching the Paint Dry!
Think about it.
Once you go through the entire search process.
You may be looking for a specific domain length, age, or keyword.
You find some (and miss hundreds more because you are sick of scrolling)
Each domain can look good,
Then you have to take each one – and do a whois lookup for the age
Drop it into a pagerank checker (solving a captcha) and see where it scores.
(Plus… is it a REAL page rank, or are you about to get caught with buying something with Fake PR…?)
Dig into some tool to find out if it has ever had anyone tweet about it, or post it on Facebook or Google plus
Look up the HISTORY of the domain, to see if there has been anything 'undesirable' on that domain in the past
Check the backlinks and the trustflow on each domain
See if it is directory listed or not.
And on and on it goes….
For EACH of the few domains you managed to copy and paste.
Of course – you missed out on the hundreds of domains because of
scroll weariness
And those ones could have been the absolute diamonds in the mix….
"Power Software Does
Weeks Of Work
In Minutes!"
What if you could…
Instantly get an email once a domain with a specified keyword, specified extension and specified pagerank becomes available
Check against fake PR, get a full backlink profile (not just the amount of backlinks… the FULL scoop!) and social signals (Google+, Facebook, Twitter), find out the real domain age… at a push of a button
Have someone (or something!) bid on your behalf up to your maximum price so that you don't have to pay attention to the auction
… and more
The best part is… you could do weeks of work within
minutes and be free to do anything you want.
This is the NEW way….
You are at a local cafe and have just ordered your usual, when your phone buzzes.
You look at the screen and see that it is an email with exactly the kind of domain you have been looking for.
You swipe, and check that the boxes are all ticked.
Right age, good backinks and trust profile, exisiting social signals, incoming traffic and directory listed.
YEP!
Clicking again, you give the order on PR Powershot and the software places and will manage the bid for you.
You are done!
Just as the cute waitress brings your coffee back for you.
Would you like that?
High PR, Massive Value Expired
Domains For Pennies On The Dollar
PR Powershot Completely Automates Finding And Bidding So You Can Build Your Portfolio In Minutes
No more falling for fake PRs, or blindly buying domains without backlinks and social signals.
Get an instant email to your smartphone, iPad, or PC that notifies you right away when a domain that fits your criteria has become available.
By the way – you can have endless filters for ALL of your projects running at the same time.
Here are the steps
laid out for you
Step One: Enter The Details Of The Kind Of Domain You are Looking For
PR Powershot will automatically scan, real time, Godaddy's entire domain database (Godaddy Auctions) and email you as soon something becomes available.
You can set PR Powershot to track domain name for your keyword, look for the extensions (TLDs) you want, and what pagerank it should be. Plus, you can select only "buy now" auctions or only "bid" auctions – or both.
Step 2: When You Receive The Email Double Check The Stats And Results
Do an in-depth check of every domain – in seconds.
Full backlink profile available in two clicks, plus there's a fake PR check and a thorough check of the social signals (Facebook, Twitter, Google+). See directory listings, Alexa rankings, traffic statistics, Domain age And history
Step 3: Like It? Great. Give The Order and Your Maximum Offer And Let PR Powershot Manage it For You.
You don't need to worry about missing out on the domain, or paying too much. With built in Proxy bidding – You can simply enter your maximum.
And your bid will only go up in increments (it may not get anywhere NEAR your maximum.) PLUS PR Powershot's built in reminder system will email you, however many minutes before you like, when the auction is ending. We've got that auction under a careful watchful eye. So you don't need to.
Step 4: Repeat & Grow Your Domain Portfolio Easily
Managing and growing your domain portfolio can now become easier than it ever has been.
All the analysis done. The research, taken care of.
The ability to set up multiple projects so you can be picking up domains in many different fields
You just set it up & double check the results. Simple.
There is NO Step 5!
But….
We've also got you covered in the future.
Constantly updated – you will receive all new additions and updates to the software.
Any time something changes, so do we.
Your domain portfolio tool is always up to date so you don't miss buying valuable domains.
Let's Look at What PR Powershot Will Give You When You Purchase The Software…
Check Age And History, Alexa rankings and Traffic – gives you an instant snapshot of the domain, so you know that it will have traffic that will continue to flow and trust in it's age you can build on
Check against fake PR, get a full backlink profile (not just the amount of backlinks… the FULL scoop!) and social signals (Google+, Facebook, Twitter) – You will have the full profile of Links and PageRank information, as well as the (hugely) valuable social media information. You can make a judgment immediately on the value of the domain
Setup your own 'Domain Alerts' – so you don't need to be constantly looking for domains. The software will scan 24 hours a day for you, 7 days a week and alert you as soon as the right ones become available
One Click bidding and buying management – once you have picked the top domains you want to purchase, one click will have that domain secured for you, or the automated auction system means you won't pay too much, or miss the domain.
Accessible on all devices (as well as desktop software) – meaning you will have your domain system with you, no matter where you are.
Right, so now you're probably wondering…
"How Much Is This Going To Cost Me?"
Let me lay it out for you…

The old way was tons of manual research. Lot's of false starts and 'lemon' results.
We are talking HOURS if not days of your time to find aged, high PR domains.
And what is your time worth to you?
And not only that….
What is it worth to you to have all the research done for you and handed to you on a silver platter?
And a tough question…
What is it worth to you, to NOT miss those domains that are outstanding – but you never found, for lack of time and not digging deep enough into the 2.8 million results daily.
I know.
I said it was tough to answer.
But – if someone offered to fully research and dig into every element of every domain for you.
Presenting you with your exact criteria in a domain.
Guaranteeing you the results and guaranteeing that they would NEVER miss a chance or a domain when it became available
What would you pay for that service?
For many people, the value will vary.
If you are buying a few domains here and there, that service might be worth a hundred dollars to you.
Or perhaps a few hundred dollars for every (say) 10 domains you purchased.
For others, who are looking at buying domains on a frequent basis, that service
would be incredible value with a price tag of several hundred dollars PER MONTH!
And Right now, you can get your hands on PR Powershot that takes out all the grind of getting as many high PR aged domains as you want…
Run unlimited searches.
Never missing.
and with no restrictions
NOT for a few hundred dollars.
Not even for $97 per month – which is what access to a hosted solution like this would normally cost and it would be considered a bargain anyways.
Instead, you're going to get full, unlimited access to all the features and all future upgrades for just a one time fee of only $27!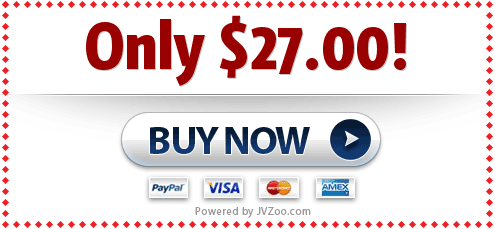 No Paypal? CLICK HERE To Pay via Credit Card

Here's How To Get Your Hands
On PR Powershot Now
Click on the buy button below.
Whatever you do, don't sit on the fence about this – because the longer you wait, the more domains and profits you're going to miss.
PR Powershot is the best solution to getting your hands on aged, high PR, high value domains – without the hassle.
And you will be set up and running within minutes of purchase.
As soon as the payment is made, you will have immediate access – via a license key that you will be sent.
And can have your first domain search running by the time you put your wallet away.
Or you can keep doing everything manually… and just watch as others are picking up those domains from under you.
Act now to secure your special low price of just $27!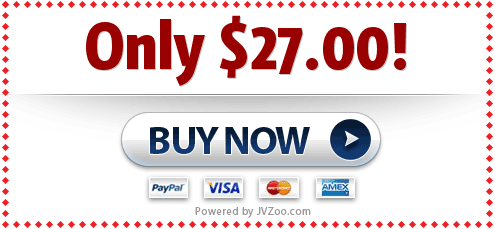 No Paypal? CLICK HERE To Pay via Credit Card
See you inside!
To your success,
If you're always on the lookout for awesome domains…
And if you never seem to get a break – because there's so much to do…
You'll LOVE PR Powershot.
It'll make buying high PageRank, aged domains for peanuts a breeze.
Get PR Powershot now to lock in the special price!
There's no risk! You can access PR Powershot right now and put it through its paces. Find a domain, find ten domains, win an auction or grab it and add it to your portfolio. Your domain analysis software is standing by for your command.